Some pictures, at home January 2006
The glider was not perfect but still in good conditions.
Here Carlo, painting her nose.
Many thanks Carlo for your great help for the whole project.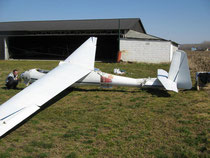 Renato, mechanical Engineer in his workshop.
He works only metals, no wood.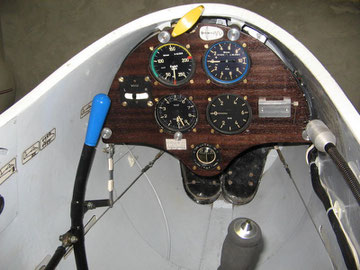 The new cockpit 2008
1 layer of 4mm plywood plus 0.5mm obeche.
On the rear a layer of fiberglass.